Customer Reviews
Write a Review
Ask a Question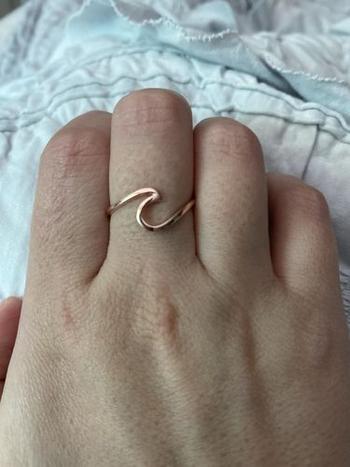 07/29/2020
I absolutely love this ring. It is dainty and can hardly tell it's on my finger sometimes. I'm glad it came in Rose Gold to match other jewelry I have. It shipped so fast and I will be ordering from Jack's again. Thank you!
04/10/2020
I would like to thank Sal for such great customer service and I will definitely order again....
02/19/2020
Quick shipping. The ring was too big so no problem, sent it back and within a few days I received the size down. Great customer service, would definitely order from Jack's again!
05/22/2019
I bought 2 as gifts for my mom and grandma for Mother's Day because vacations to the ocean are our thing. They both loved them. I'll be ordering one for myself so we all have the same matching rings. Shipping was quicker than expected. Would definitely recommend.
Testimonials
Verified Buyers
"Everything you want from a business Shipping was fast and maintained the integrity of my purchase. Item was in excellent shape and delivered as advertised. Communication & followup is the best I have experienced with any business. Jack's will be the first place I look when I buy my next board & accessories. Keep up the good work."

Crecensio V.
"My boys 17 and 14 love Jack's Surfboards clothing! I recently was not able to find a size online and called customer service and they were able to find it for me at another store and shipped it to me! AMAZING!!!! Thank you!"

Christie I.
"First off, the service from Jack's is superb and personalized, not once did I feel worried about my order as they kept me up to date through ridiculous yet amazing texts. The swim trunks are great, comfy, not too crazy or asking the world to look at me, but comfy and fit nicely per my stature and waist size. I would recommend Jack's Surfboards any day."

Chad P.
"I bought two different sizes online and shipped them to the local store. The received them early and called me right away. I went in tried on both sizes and easily returned the extra."

David J.