Sex Wax
Sex Wax Air Freshener
Customer Reviews
Write a Review
Ask a Question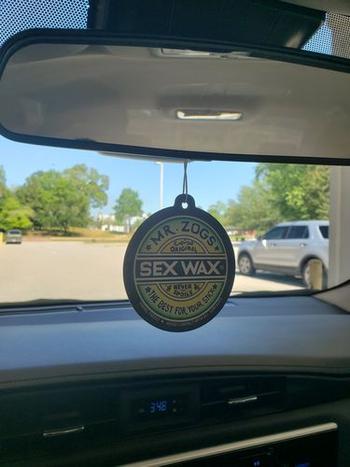 05/02/2020
I love that I live on the east coast and I get great customer service! I will continue to use Jack's website to order!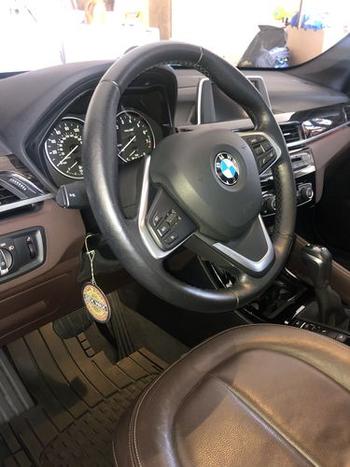 04/09/2020
I tried to find a coconut scented air freshener that I liked. And I couldn't so I searched and searched. Oh wait what's that wow jackssurfboards.com has it no way! I had a watermelon lemonade scented air freshener before and it was combined with the leather seat smell so kinda weird yet yummy. I let my car air out for a day and the smell was gone. Once the package arrived I put in it in my car right away and boom a day later a beautiful coconut scent and the best part you can't smell the leather how awesome right! It's not over powering at all I recommend 100% i even go to my car through out the day just to smell it since I can't drive it right due to the corona virus yuck! I wish I was kidding I'm really not it's kinda sad okay. Also fast shipping great customer service 10/10
08/04/2020
I loved the scent of the coconut one it lasts for a long time.
08/01/2020
I love the smell, reminds me of happiness
06/13/2020
I love these air fresheners and Jack's is the only place near me I can ever find them at! They smell amazing and remind me of the beach when I head back to school.
Testimonials
Verified Buyers
"Everything you want from a business Shipping was fast and maintained the integrity of my purchase. Item was in excellent shape and delivered as advertised. Communication & followup is the best I have experienced with any business. Jack's will be the first place I look when I buy my next board & accessories. Keep up the good work."

Crecensio V.
"My boys 17 and 14 love Jack's Surfboards clothing! I recently was not able to find a size online and called customer service and they were able to find it for me at another store and shipped it to me! AMAZING!!!! Thank you!"

Christie I.
"First off, the service from Jack's is superb and personalized, not once did I feel worried about my order as they kept me up to date through ridiculous yet amazing texts. The swim trunks are great, comfy, not too crazy or asking the world to look at me, but comfy and fit nicely per my stature and waist size. I would recommend Jack's Surfboards any day."

Chad P.
"I bought two different sizes online and shipped them to the local store. The received them early and called me right away. I went in tried on both sizes and easily returned the extra."

David J.